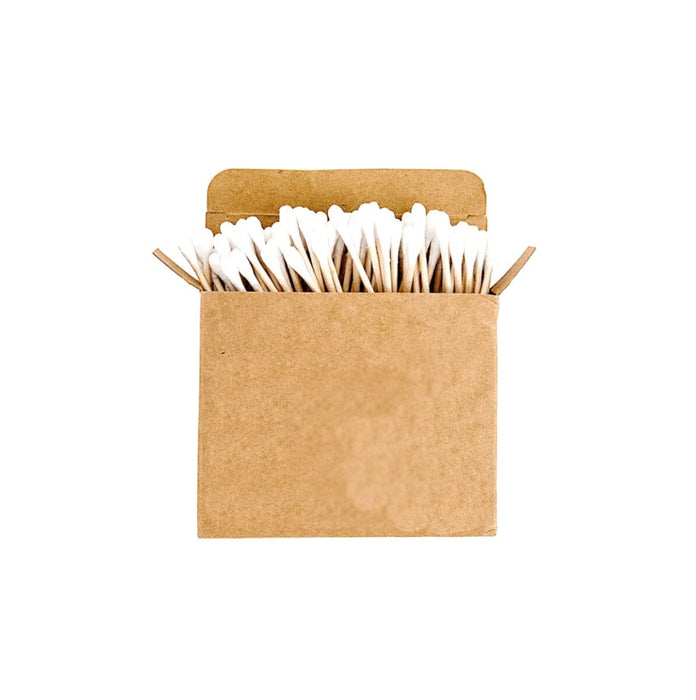 Bamboo Cotton Swabs (Pack of 200)
reduce disposable waste
Original price
$6.99
-
Original price
$6.99
Our stylish and smooth cotton swab are eco friendly and biodegradable, with a handle of sustainably-grown bamboo.
Cotton Swabs are such a small and ordinary product that it is easy not to think about their impact on the environment. When you throw them away or flush them down the toilet, the small buds make their way into our oceans. In the world's water, the plastic litter is mistaken for food, killing marine animals.
Small but numerous
Cotton buds are the 8th most common piece of plastic pollution found on our beaches. They cannot be recycled and too often find their ways in nature where they can remain for a couple of centuries a threatens marine life. An item that is used for less than a minute should be biodegradable.
Main alternative to plastic
The main alternatives to plastic cotton buds are paper and bamboo cotton swabs. Both alternatives are better than plastic. Bamboo sticks, however, are eco-friendlier than paper cotton buds, which are made from wood and paper glue. The raw bamboo stick needs less resources to be made and is sturdier.
Bamboo-Cotton-Swabs Product Details:
Pack of 200

100% Biodegradable so you can reduce your plastic waste

Double-ended thin design makes it super easy to clean little nooks & crannies

Made from sustainable materials with no fossil fuels

No carbon footprint in manufacturing

Cardboard casing

Sent to you in a 100% Compostable and Biodegradable Mailer

Measurements:
Bamboo Length: Approx 3in
Cotton head length: 0,4in x 0.2in