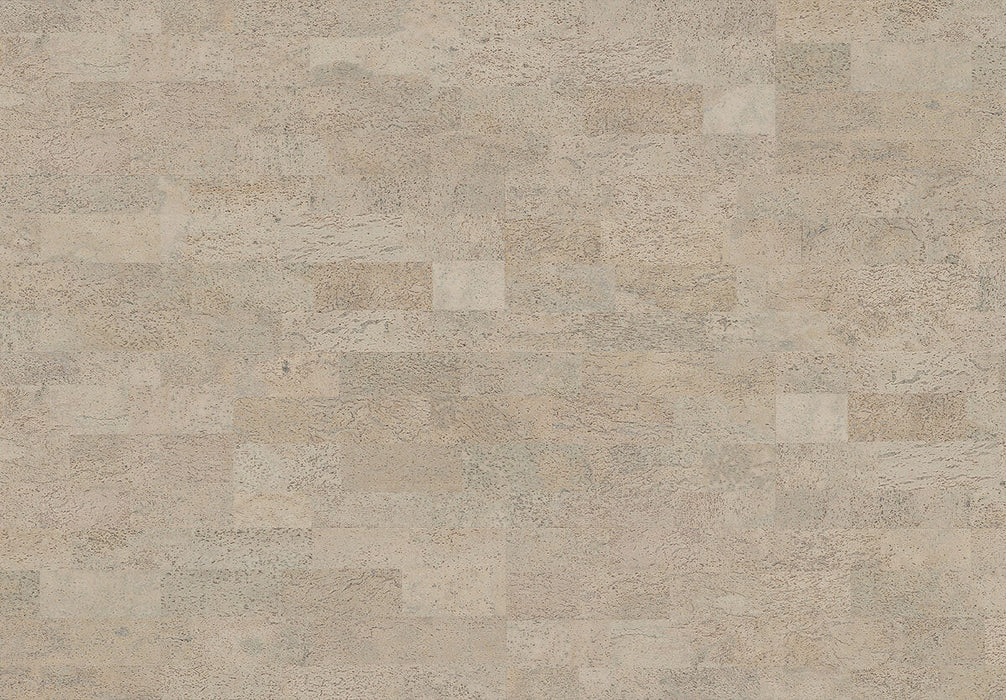 Wicanders Cork Essence - Identity Timide
$6.99/SF
Original price
$2.99
-
Original price
$160.70
Rich in style, charm and sophistication, cork Essence expresses its personality through the unique designs and formats aligned with modern interior design trends. In harmony with nature, each board is unique. The ideal floor for creating ambiances full of charm, combined with the unique comfort of cork and the performance requirements of residential and light commercial applications.
LOCKING SYSTEM: Floating 2G
CLASS OF USE: Commercial 23 Residential
WARRANTY: 10 Years Residential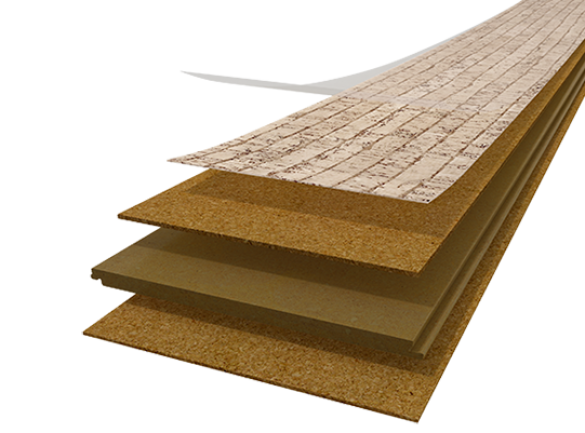 FAQs:
What is cork and where does it come from?
Cork is the bark of the cork oak tree, being the species name Quercus Suber L. The cork oak tree is native to the Western Mediterranean Basin, where it finds the ideal growing conditions: soil, weather, temperature and altitude.
What are the main sustainable advantages of using cork?
There are many reasons for which the use of cork contributes to a more sustainable world. In the Montado area, cork oak trees help regulate the water cycle and with it fight desertification and they retain from the atmosphere high quantities of carbon dioxide, strongly combating climate change. These forests of cork oak trees have high rates of biodiversity, turning them in one of the 36 worldwide biodiversity hotspots.
How is cork removed from the tree?
Cork is the bark of the cork oak tree, and it is harvested in an ancient and manual process without cutting or hurting the tree. Cork is first harvested when the tree is 25 years old and the trunk perimeter reaches 70cm. The bark regrows and subsequent harvestings take place every nine years, between the months of May and July. These trees have an average lifespan of 200 years, meaning that the same tree can be harvested 15 to 18 times during its life.
Why should I purchase a floor with cork?
Cork floors have as its core a natural product – cork. They are environmental friendly and produced from a renewable resource (bark of the cork oak tree). In addition, this technology will provide you comfort and wellbeing. The products are silent and with natural thermal insulation, they provide walking comfort and are impact resistant. Adding to very high resistance and durability, no other flooring material combines all these benefits.
Are Wicanders floors affected by changes of moisture and temperature?
Cork is subject to the phenomenon of expansion and shrinking in response to climactic changes. Extreme environmental conditions, meaning exposure to extreme heat, moisture or dryness (more than 65%, less than 35% R.H) can cause cork to shrink and make joints more visible. When humidity levels are higher, cork flooring can expand. In the case of cork in particular, any expansion or shrinkage is dispersed in all directions. With proper acclimation, installation, and maintenance, this can be overcome.
Is it more comfortable to walk on Wicanders floors when compared to other flooring solutions?
Cork's inherent resilience perfectly balanced with the mechanically strong multilayer structure, make Wicanders' products more comfortable to stand or walk on than many other types of floors.
Do Wicanders floors have good acoustic properties?
Wicanders floors have very good acoustic results. All tested in official and independent labs, the results on walking and impact sound reduction are available for all products.
Are Wicanders' products fire resistant?
All Wicanders range products are tested following international standards. The fire resistance is defined based on energy (flame) and smoke. In what concerns energy contribution it ranges from A to F (being A the best), and smoke from 1 to 2 (being 1 the best). This information can be found on the product's Technical Data Sheet.
What is the meaning of the level of use symbols?
The symbols follow the European standard (EN685) that identify the levels of use: ● House – product suitable only for residential areas ● Building – product suitable for residential and commercial area The number of human symbols stands for the traffic that it endures: ● 1 person – Light traffic ● 2 people – Moderate traffic ● 3 people – High traffic
Do Wicanders products contribute to LEED points?
Yes, they do. Wicanders products are designed to meet the rigorous criteria required to classify for points. Based on the LEED framework, Wicanders products contribute towards achieving the following credits: materials and resources and indoor environmental quality.
Do Wicanders products contribute to BREEAM Points?
Yes, they do. Wicanders accomplish the criteria requirements to classify our products for points. Based on BREEAM guidelines, Wicanders products contribute towards the following credits: health and wellbeing and Materials.
Do Wicanders floors promote a healthy indoor environment?
Yes, they do promote it. All Wicanders products are subject to the highest standards in indoor air quality certificates. Certificates such as Greenguard, TÜV or the French regulation for VOCs (in which we have A+ classification) are part of the requisites of the products.
Can I install Wicanders products as an outdoor solution?
Wicanders products are intended for indoor use only.
Can I install Wicanders floors myself?
Wicanders has available a wide variety of floating Corktech flooring that offer an easy installation. Just simply connect it together and do not use any adhesive.
Can I install Wicanders floors in commercial areas or areas with high traffic?
Yes, you can. Wicanders has products suitable for commercial areas with heavy traffic like department stores, lobbies, schools and open plan offices. You just need to find the perfect fit for your needs, through all Wicanders offer.
Where can I install Wicanders floors?
Wicanders floating floors can be installed in most domestic areas and in almost all commercial areas, except in saunas and persistently wet rooms.
How are Wicanders floors normally installed?
Wicanders floors are floating floors. You can install half brick, brick or random installation. There is no design to match in the installation process. In case you are installing floating products, you should use a PE moisture barrier film and turn the film upwards along the walls.
Can I install Wicanders floors over an existing ceramic floor?
Yes you can, if the ceramic tiles are firmly attached, stable and without cracks. The subfloor must be even, flat, dry and variations should not exceed 3mm in 2m (0.12" in 6.6 feet)
What should I do before I begin to install my Wicanders flooring?
The subfloor must be even, flat, dry and variations should not exceed 3mm in 2m (0.12" in 6.6 feet). Packed tiles and the adhesive should be acclimatized at job site in dry, well-ventilated area for a minimum of 48 hours in its original packaging. Remove the plastic wrapping only when ready to install. The room temperature should be between 18ºC and 28ºC (65ºF to 82ºF) and the relative humidity between 35% and 65%. These conditions should be maintained during and after the installation period. Use a PE moisture barrier film with a minimum thickness of 0,2mm (0.08'') under all floating products, except for Hydrocork.
Can Wicanders products be used over radiant floor heating systems?
Yes, Wicanders products can be used over radiant floor heating systems. Due to the insulation properties of cork, the floor will heat up more slowly than conventional laminates or wood floors, but it will provide a slower release of heat over time. The surface temperature of the subfloor must not exceed 28°C (82°F). Remember that rugs or mats placed on top of the floor may function as heat accumulators and will increase the floor surface temperature more than the maximum surface temperature recommended (must not exceed 20 – 22ºC).
Is there a subfloor humidity level limit to install Wicanders products?
Despite its age, there is always a risk of moisture in subfloors, for that reason it is necessary to ensure that an efficient moisture barrier is installed. Subfloors must be permanently dry on concrete subfloors without radiant heat. Consider the maximum humidity less than 75% RH or conduct calcium chloride moisture tests to ensure that moisture emission levels are less than 3lbs/1000ft2/24 hours (USA and Canada), or CM Test: for concrete 1,5% (Heated) and 2,0% (Non-Heated) for anhydrite 0,3% (Heated) and 0,5% (Non-Heated).
How do I replace a damaged plank in my Wicanders floors?
When using a floating installation, which does not require any glue, you can simply remove the damaged piece and install a new one. This is one of the many advantages of floating installation systems. Check our Installation Instructions to a step-by-step guide on this procedure.
Where can I install Hydrocork?
Hydrocork can be installed in all domestic areas and in most commercial areas, except in saunas and permanent wet areas. It is possible to use Hydrocork in other areas like bathrooms or kitchens or other areas where spillages frequently occur since it will not swell when exposed to water.
How should I proceed if the area where I want to install Hydrocork is exposed to heat or direct sunlight?
Hydrocork should be protected from heat and sunlight by the use of curtains and/or blinds. In areas which will be exposed to excessive heat (≥ 45 ºC /110 ºF) or direct sunlight the flooring must be glued to the subfloor with the use of an acrylic adhesive.
Should I use any underlay when installing Hydrocork?
For Hydrocork installation, no underlay is required.
How can I install Hydrocork and which tools do I need?
Since Hydrocork is only 6mm thick, it just requires a tape measure, craft knife, pencil, straight edge, chalk line, white rubber hammer or hand roller. Hydrocork connection system is designed to be installed in a vertical connection by pressuring from top to bottom (without making any angles). Just need to position two planks side by side and when the cork core is inserted on the gap, it automatically compresses and then, with the help of a white rubber hammer, press down along the joint. That way the cork core will expand back to its initial shape, forming a tight, stable seal.
Should I leave expansion joints when installing Hydrocork? And in the bathroom?
Since Hydrocork is a floating product, you must leave expansion gaps. The minimum gap is 5 to 10mm. When installing Hydrocork in bathrooms, you should seal the perimeter with a silicone-free product in order to avoid humidity to infiltrate between the product and the subfloor. By doing this you will avoid molds and odors. Expansion gaps can be overcome, by gluing Hydrocork to the floor.
How much more quantity do I need to order taking into consideration the wasted material during installation?
It depends on the complexity of the layout and the skills of the installer. Measure the length and width of each individual room and then multiply it to know the total square meters/footage. Do the same for each room. Waste and cuts depend on your skill level and the layout of the area. Diagonal layouts or floors with curved walls may require more careful calculation of the quantity required. As a rule, add an additional 5-10% of the total square meters/footage to cover the waste factor.
How do I clean Wicanders floors?
Wicanders floors are easy to clean. Simply vacuum, broom or sweep it to remove all loose dirt and then use a damp but not soaking wet mop to clean. You can also use a broom handle with a cloth at the end. Its anti-static characteristics will clean and prevent dust from settling on the floor. Harsh abrasives or ammonia-based cleaning products should be avoided. Use simple floor cleaning products or approved products by Wicanders.
How can I maintain my Wicanders floors as good as new for a long time?
We will give you some tips on how to maintain your floors: ● Use walk-off mats to collect any dirt, moisture or other abrasive substances. Do not use latex or rubber backed mats as they can permanently stain the floor. ● Use felt pads floor protectors on chairs and furniture legs. ● Cork is a natural material; it may tend to age when exposed to direct sunlight. Use blinds, curtains or other sun screening system to keep direct sunlight off the floor.
Can I walk on Wicanders floors and mop them immediately after installation?
All Wicanders floating products can be walked-on and mopped immediately after installation.