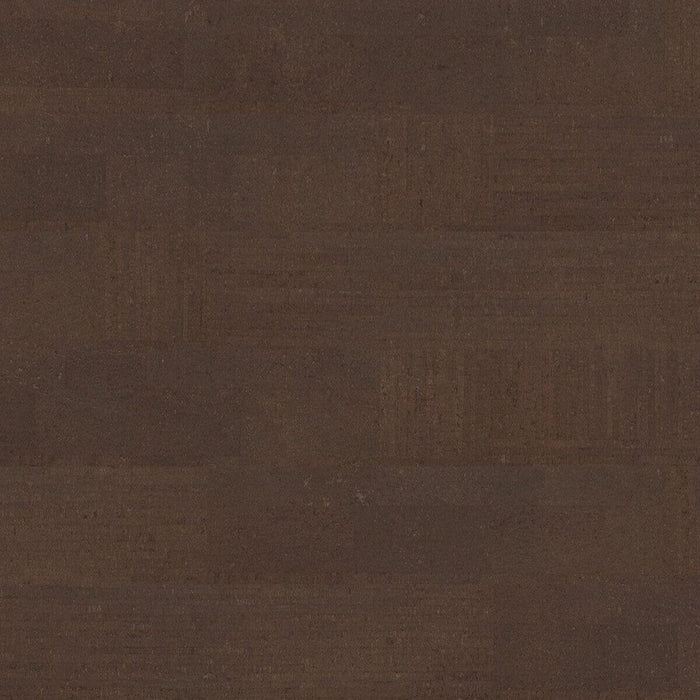 Amorim Wise Cork Inspire 700 HRT (Floating) - Fashionable Grafite
$7.79/SF
Original price
$2.99
-
Original price
$156.11
Why Amorim Wise?
Amorim Wise cork flooring offers a unique combination of benefits that complement sustainability, well-being, and design. Since cork is a completely natural raw material, these floors are biodegradable, renewable, and recyclable, proving Amorim Wise to be a sustainable flooring option that offers endless benefits, improving people's comfort and health while also contributing positively to the environment. Furthermore, Amorim Wise floors enhance well-being as they soften impacts and provide tactile comfort, showing cork to be particularly suited to the balance and wellness of the human body. Easing of impacts and tension reduction are benefits to Amorim Wise made possible by the natural flexibility of the material, which enhances comfort in movement and coziness. Finally, Amorim Wise offers unparalleled design through its combination of inspiration in nature's most pure values and cutting edge technologies. Cork's natural properties are enhanced by such innovative technologies to provide a unique covering that fails to disappoint. Amorim Wise serves as a perfect flooring solution to upgrade any area, with styles ranging from biophilic designs to traditional Portuguese culture-inspired visuals.
If you're looking for a unique and sustainable flooring option, Amorim Wise is the right choice. Some of its benefits include the following:
Comfort: Cork is compressible and has an elastic composition, differentiating Amorim Wise from tile, laminate, or hardwood by offering relaxation to the feet, ankles, hips, and back.

Durability: Amorim Wise floors are highly durable, being moisture and scratch-resistant, making them kid and pet friendly.
Waterproof: Amorim Wise floors are waterproof, making them ideal for any room including kitchens, bathrooms, basements, and laundry, and further proving them to be kid and pet friendly.
Climate Positive: Based on the cradle to grave life cycle of cork, Amorim Wise offers the first flooring to have zero carbon footprint.
Realistic Visuals: Amorim Wise offers dozens of different styles to match your taste, with realistic visuals that produce a seamless appearance.
Quiet and Warm: Amorim Wise floors act as a perfect noise and thermal insulator.
Anti-Static: The risk of electric shock is reduced while dust and dirt accumulation is also prevented.
Safe: Amorim Wise floors are safe for everyone, including those who are chemically sensitive.
Non-toxic: These floors are made from natural cork; no VOC, PVC, phthalates, or formaldehyde added.
Certified: Amorim Wise floors are certified nationally and internationally: GreenGuard Gold, TuvPROFI Premium, Blue Angel, A+ French cert, Global GreenTagCertM, EPD third party.
Installation: Easy DIY installation; click system or glue down; use below, on, or above grade.
Dimensional Stability: Amorim Wise floors feature almost no expansion and contraction, meaning that no thresholds are needed for rooms up to 3200 Sq. Ft. or 60 Lineal feet.
Hypoallergenic: Suberin, the waxy constituent of cork, repels liquids and gas alike; naturally resists moisture and mold growth.
Fire-retardant: Amorim Wise floors are a natural fire-inhibitors and will not spread flame.
Eco-friendliness: These floors are made from renewable resources. Cork may be harvested every 7-10 years without harming the tree.
Maintenance: Through-body color is repairable and long-lasting.
Lifetime Warranty: There is a lifetime residential warranty on structural, wear, and waterproof; 10 year commercial.
cork Inspire 700
The Amorim cork Inspire 700 range offers a sustainable flooring solution that has a remarkably negative carbon balance and waterproof, multilayered cork structure. With a distinct look and personality afforded to the floors by the cork design, each plank is unique by nature. The natural touch and feel, combined with the highly resistant HRT finish, is the best solution for those who are looking for flooring that exhibits superior comfort and excellent thermal and acoustic performance.
Specifications
Dimensions: 48.23" x 7.48" x 7 mm
Weight: 26.75 lbs (20 sq. ft.)

Finishing: HRT (High Resistance Technology)

Bevel: Four Sides Beveled
Locking System: Floating 2G
Class of Use: 33 Commercial 23 Residential
Installation
Amorim Wise cork Inspire 700 flooring is fit for both heavy residential and heavy commercial installation utilizing a floating 2G locking system.
Amorim WISE Cork Installation Instructions
Maintenance
Warranty Information
Warranty information for Amorim cork Inspire 700 can be found here.