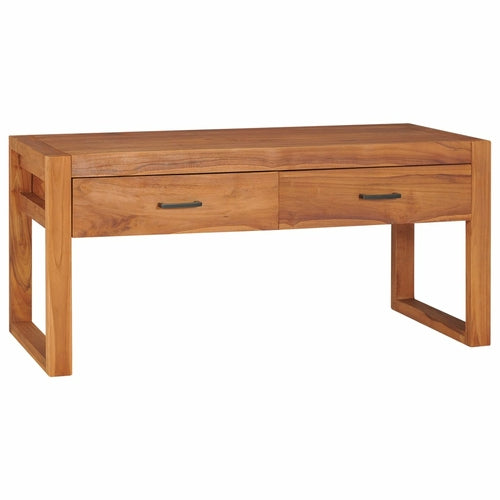 TV Cabinet 39.4"x15.7"x17.7" Recycled Teak Wood
unique, crafted with eco-friendly wood
Original price
$268.04
-
Original price
$403.88
This wooden TV cabinet is a perfect choice for bringing a rustic charm to your current living space.
This TV cabinet, constructed from recycled teak wood, is seasoned, kiln-dried, and fine sanded to give a very smooth appearance. Teak wood is known for its exceptional strength, making it far more suitable for furniture than any other kind of wood. This TV stand features natural colour with a sturdy hardwood top. You can place your TV, router, multimedia appliances, or display decorative items like photo frames, fruit baskets, or vases. Equipped with 2 drawers, this wooden hifi cabinet provides ample space to keep all kinds of smaller items organised and within reach. Additionally, the TV unit is durable and easy to clean.
Important note: The colours and grains may vary from piece to piece, making each cabinet unique; the delivery is random.
This listing may have variant(s). Please review and select the variant before making a purchase.