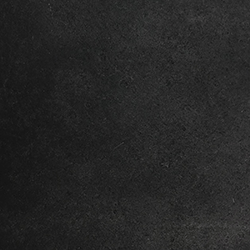 SoyCrete Concrete Stain & Sealer, Factory Tinted, 5 Gallon (Semi - Solid)
All of Eco Safety products are suitable for both interior or exterior applications
Original price
$288.00
-
Original price
$363.00
SoyCrete Concrete Stain & Sealer is an advanced bio-polyurethane decorative stain that colorizes and seals properly prepared concrete, precast concrete, fiber cement siding, and masonry surfaces in one easy step. Choose from (36) standard colors or the optional anti-fade infrared reflective (I.R.) colors for a semi-transparent to semi-solid finish. The advanced bio-based polyurethane and bio-emulsion technology penetrates the surface with natural plant oil derivatives that carry the pigment as deep as possible into the open pores, then forms a tenacious bond with an ultra durable water tight seal. For optimum color and sealing results, apply either two coats of the Stain & Sealer, or one coat of the Stain & Sealer and then topcoat with either EcoPoly Sealer Finish or EcoTuff ClearCoat to increase the sheen and/or surface barrier level.
Covers 400 - 500 square feet per gallon
POPULAR FEATURES:

+ No Odor Concrete Stain & Sealer in One
+ Non Toxic Concrete Stain Without the Hazards
+ Polyurethane Durability Made with Bio-Based Alternative Solvent
+ Decorative Stain That Creates Beautiful Natural Concrete Variations
+ High Coverage, Fast Dry Time, & No VOCs
+ Infused With SteriTouch Antimicrobial to Mitigate Microbes

GREEN BUILDING CERTIFICATIONS & ATTRIBUTES:
+ CDPH VOC Emissions Certified
+ ILBC Red List Free Compliant
+ WELL Compliant
+ LEED V4 Compliant
+ Plant Based Material Content
+ Recycled Material Content
Factory tinted colors are mixed with VOC free colorfast or optional anti-fading infrared reflective cool color pigments.