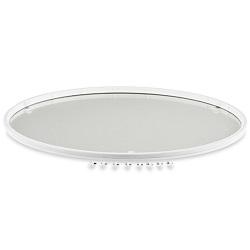 Solatube Effect Lense
lense options for the 10" and 14" (160DS and 290DS) models
Original price
$9.89
-
Original price
$18.00
Effect Lenses

Used with a diffuser, the Effect Lens adjusts the light and offers choices to soften or warm the light color. Options include:

Natural Effect

Natural (Clear) Effect Lens

It provides brilliant white natural daylight. This lens comes standard.
Warm Effect

Warm Effect Lens

Enhances natural daylight by warming the light creating a color comparable to incandescent bulbs. This look is achieved by combining a natural effect lens and a warming disc.
Soft
Softening Effect Lens

It creates a subtle, softer natural lighting effect.
Country of Manufacture:
US