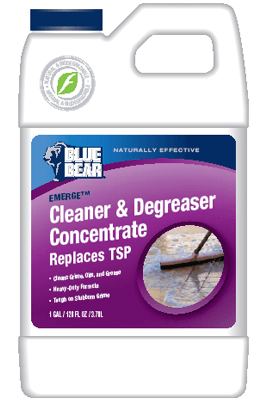 Emerge Concentrated Degreaser
cleaner and degreaser for hard surfaces, parts, and tools
Original price
$32.75
-
Original price
$75.79
Removing floor tile and carpet mastic can be a messy job, but you can't beat the sense of accomplishment when the job is done! To guarantee that the floor is pristine clean or to prep for a new surface, there is nothing better than a final rinse with our EMERGE. Use EMERGE to clean hard surfaces, parts, and tools, or as a parts washer solution. Removes dirt and grime easily leaving you with a smile of satisfaction.
This product is made by Franmar Chemical, a world leader in developing revolutionary new "drop-in" replacement solvents that work far better and are much safer and easier to use than traditional chemicals. Franmar is located in the heart of the United States agricultural belt and uses home-grown soybeans.
Franmar cleaners are renewable - naturally and primarily made from soybeans, and they are 100% biodegradable and recyclable.
Country of Manufacture: US