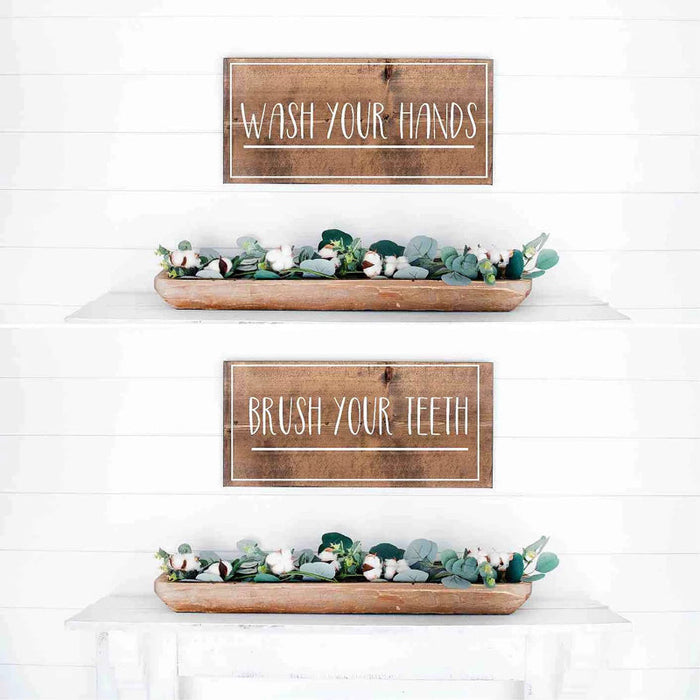 ECOS Paints - Craft Stain
excellent, zero-VOC products for your interior and exterior projects
Original price
$9.95
-
Original price
$78.45
ECOS Craft Stain is a water-based, tinted, full-bodied, solvent-free, fast drying stain, ideal for craft projects. Incorporating a top coat resin, the stain has a pleasant sheen and can be applied without needing a top coat. Available in several pre-mixed colors. ECOS Craft Stain does not have the harsh odors and harmful fumes commonly found in conventional products.
✔

Zero VOC1

✔

No Odor2

✔

Non-Toxic3
1Conforms to CDPH 01350 (VOC emissions test taken at 14 days).
2No traditional paint (polyurethane) odor, which can cause headaches, nausea, and respiratory issues.
3Conforms to ASTMD-4236, specifically concerning oral toxicity, skin irritation and respiratory effects.
Product Label
Preparation
Good surface preparation is vital for the perfect finish. Surfaces should be clean, dry, and free from any dirt, dust, grease, glue, flaking pieces, or contaminants. Repair any cracks, holes, or imperfections. Sand the wood in the direction of the grain to obtain a smooth uniform surface. First, use a medium-grade sandpaper (#120) working your way to fine-grade sandpaper (#220). Wipe clean with a damp cloth to remove all sanding dust, and let dry thoroughly before applying the stain. Always spot test on an inconspicuous area to ensure satisfactory results and color.
Application and Clean Up
Stir thoroughly before and during use to eliminate any settling. Do not shake. Do not thin. Do not apply in temperatures below 50ºF. Dries to the touch in 30 to 60 minutes. Recommended wait time between coats is up to one hour. Two coats are recommended for a good even finish. High humidity and cool temperatures may result in longer dry and recoat times. Clean application tools with warm soapy water. Apply stain in the direction of the wood grain using a clean, lint-free cloth, high-quality synthetic bristle brush, or a foam brush. Maintain a wet edge. Allow the stain to penetrate for no more than three minutes. Once the stain has been applied go over the same section with a clean lint-free cloth to remove any excess stain for an even color tone, wiping in the direction of the grain with even pressure. Do not allow stain that has not penetrated the wood to dry on the surface. Any uneven color penetration can be blended. Rewet the surface with more stain and lightly rub the stain into the surface, blending light and dark areas. To darken the color, apply additional coats, repeating the directions for application of the first coat. Do not sand between coats.
Maintenance
To clean surfaces we recommend using warm water and a mild detergent. Do not use abrasive or harsh chemicals such as ammonia, vinegar, powdered all-purpose cleaners, Endust, Pledge, Murphy's Oil Soap, any type of wax, or silicone based products.
Country of Manufacture:
US
Sizes/Dimensions
Comes in 2oz, Quart or Gallon size.
Coverage: 380-430 sq. ft per gallon.