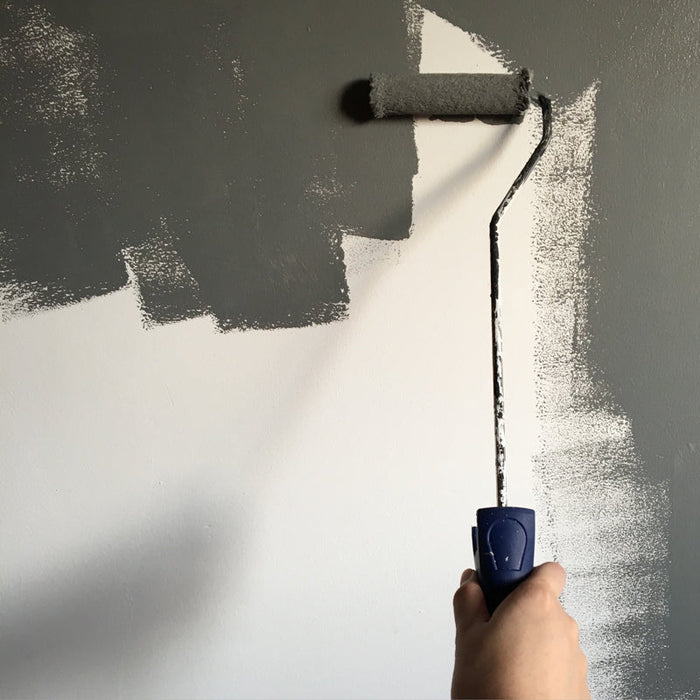 ECOS Paints - Interior EMR/EMF Shielding Paint
excellent, zero-VOC products for your interior and exterior projects
Original price
$9.95
-
Original price
$489.95
ECOS Paints - Interior EMR Shielding Paint uses non-toxic nickel to provide shielding against ELF, VLF, and EMR radiation. Having a dark grey color, it is intended to be over-painted by ECOS wall paint. Suitable for use on primed walls, floors, and ceilings.
Just like all ECOS Paints products, the interior EMR Shielding Paint is Zero VOC, simple to apply, contains no odor, and is HPD third party verified. It can be applied just like any traditional paint but is water-based for easy cleanup and can be applied in any space without discomfort.
Zero VOC
Easy to apply
Fast drying
Safe for any area
No Glycol
Zero VOC pigments
Country of Manufacture: US
Sizes/Dimensions
Comes in 2oz or Gallon Sizes
Technical Data
HPD Third-Party Verified
8260B VOCs (Liquid State GC/MS)
Safety Information
Benefits and Certifications
Application/Coverage
Stir gently and thoroughly before use. Apply in two medium coats with a 6 - 9" foam or short pile gloss roller, ensure the first coat is fully dry before re-coating (minimum of 4hrs). Normally touch dry in 1-2 hours. Once the ELF shielding wall paint is dry it can be finished by over-coating with any of our wall paints and, once earthed, the shielding paint is activated against both high and low-frequency radiations. If protection is needed against high frequencies only (microwaves, mobile telephone masts, etc.) then grounding is not necessary. However, for full shielding efficiency, it is essential that this product is earthed (grounded). This can easily be achieved as follows: Turn OFF the power to all electrical circuits in the area. If in doubt about how to do this, consult a qualified electrician. Loosen the screws of all the light switch and power socket panels. When painting, extend the paint over the edge of the metal box behind the plate, as this should be grounded. If boxes are plastic, a grounding wire should be extended to the edge of the box and this used as the grounding point for the paint.
Typical Coverage: 550-600 sq ft. / gallon)