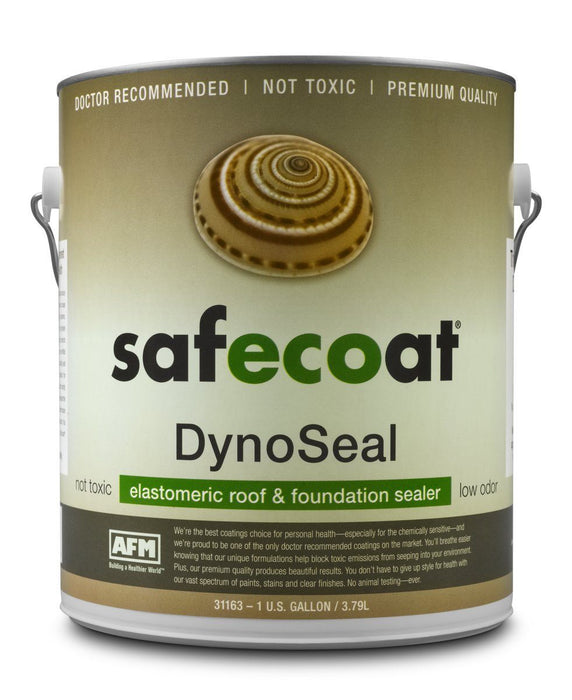 SAFECOAT® DYNOSEAL
A sophisticated low-odor, all-weather, waterproof, vapor-proof coating and sealer remains flexible for years
Original price
$96.80
-
Original price
$473.00
AFM DynoSeal is a sophisticated, low odor, all weather, water and vapor-proof coating and sealer that remains flexible for years. When cured it is highly resistant to flame spread and temperature change, gasoline, oil, grease, fungi, acids and alkalines. It is formaldehyde free, has very low odor upon application and is odor free once cured.
USE ON:
AFM DynoSeal is recommended for use on seamless roofs and as a deck coating and underlayment for shower stalls, pools, tubs and saunas. It is also recommended for use in repairing roofs, flashing, shingles and metal seams, and as a vapor barrier against moisture from below-grade foundations. It is an excellent sound deadener. AFM DynoSeal adheres well to concrete, block, metal, wood and hot mop asphalt and dries black.
ADVANTAGES / SIGNIFICANT BENEFITS:
AFM DynoSeal is versatile, waterproof, vapor proof sealer. Lasts for years if properly installed.

Low odor, non-offensive to installer and occupant.

Safely used by and for the chemically sensitive.

Very low VOC content, meets or exceeds all federal and state air quality regulations, including California.

Contains no formaldehyde.
COVERAGE:
100 square feet per gallon at 15 mils thickness (71⁄2 mils cured).
CLEAN-UP:
Properly dispose of used applicators.