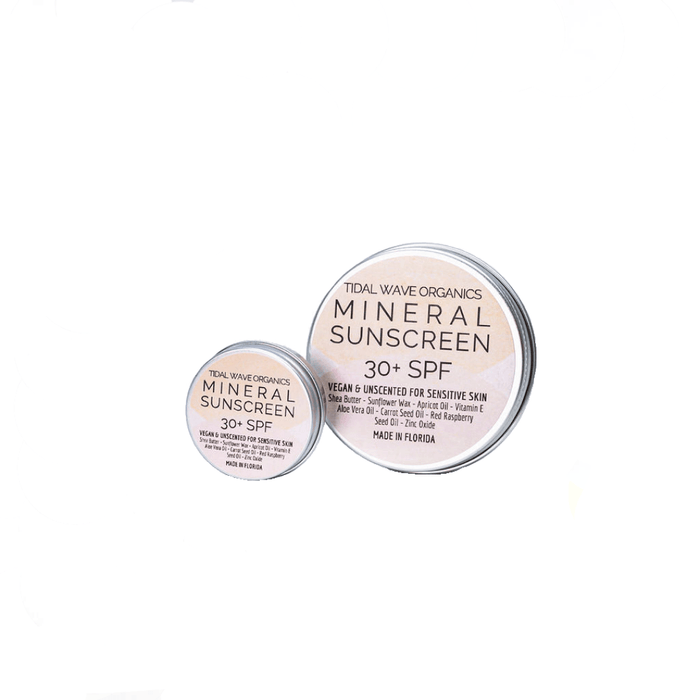 Vegan Pure Zinc Mineral Sunscreen
healthier and more eco-friendly
Original price
$6.00
-
Original price
$6.00
Made with sunflower wax, non-nano zinc oxide and mango butter for a creamy and smooth, water-resistant, unscented vegan sunscreen that is approximately 30 SPF of UVA and UVB protection.
It's also reef-safe, cruelty-free and ships in zero waste packaging!
Great for all skin types
This is great for all skin types as every ingredient rates low on the comedogenic scale (meaning they won't clog your pores).
Pure ingredients
These amazing ingredients along with apricot seed oil, vitamin E oil and aloe vera oil, promote skin protection and absorb quickly leaving your skin glowing like a summer God or Goddess.
Directions to use:
Use back of fingernail or bamboo sppon (provided with your purchase) to scoop out a pea sized amount. Warm between hands to melt sunscreen with body heat then apply to face and gently around eyes. Repeat for body application and apply generously before any sun exposure. Reapply every 1-2 hours as needed. Wear clothing that covers the skin, a hat or seek shade when possible to minimize sun exposure.
Ingredients:
Mango butter*, sunflower wax, apricot seed oil***, aloe vera oil*, vitamin E (derived from sunflowers or olives), carrot seed oil**, red raspberry seed oil**, non-nano zinc oxide (18% concentration)



Specification:
Naturally water-resistant

Size: 0.3 oz
SPF 30 +
Comes in metal container