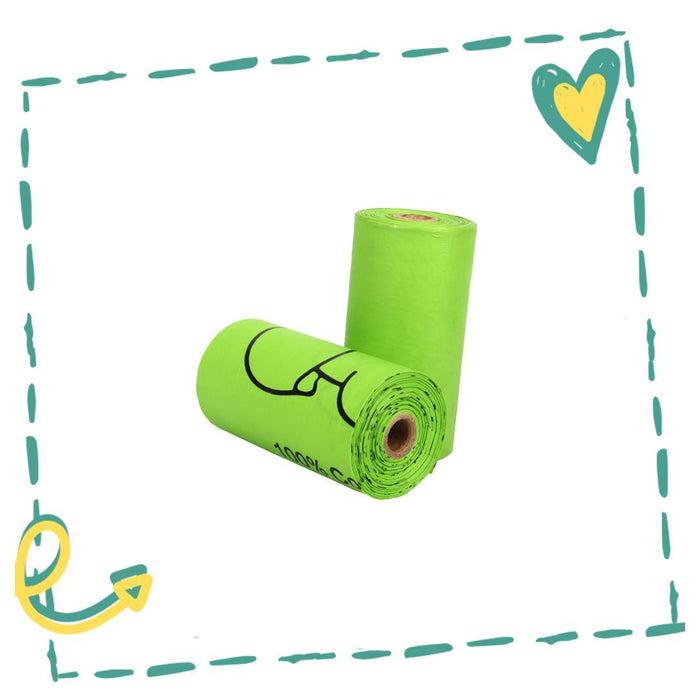 Dog Waste Bags -
compostable
Original price
$10.99
-
Original price
$10.99
A convenient, sustainable alternative for use when you are out on adventures with your pets, made of corn, so completely plastic-free and compostable.
Our dog waste bags are made of high-quality , plant-based ingredients, such as cornstarch, cassava and other renewable resources. when placed in a composting facility, they break down into water, carbon dioxide and biomass in 90-180 days, leaving behind no micro-plastics and releasing no harmful chemicals during this process.
Product care
For best results, use within one year of purchase, and store in a cool, dry place away from excessive heat.
Additional features
A plant-based alternative to classic polyethylene pet waste bags, compatible with pet waste compost collections only (check with your local facilities!)
Product Dimensions:
Individual bag size: 8.0" x 11.4"

Compostable

120 pet waste bags in one pack