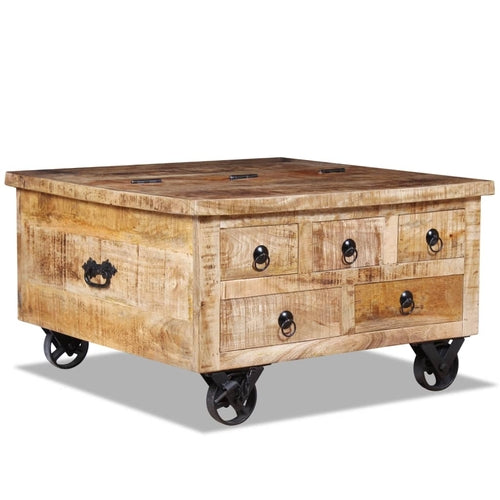 Coffee Table Reclaimed Wood 27.6"x27.6"x15"
unique, crafted with eco-friendly wood
Sold out
Original price
$643.04
-
Original price
$645.29
This industrial-style wooden coffee table exudes a vintage charm and will make a timeless addition to your home. The coffee table can also be used as a side table or end table.
The retro coffee table is handmade of reclaimed wood which is stable, durable and beautiful, and has the characteristics of different woods like teak, mango wood, acacia, recycled wood, hard wood, etc. Every step of the process is carried out with the greatest care, be it polishing, painting or lacquering. The craftsmanship and the beautiful wood grains make every piece of furniture unique and slightly different from the next. In addition, the 5 drawers and the large interior compartment provide ample space for any items you'd like to keep within reach.
Important note: The colors vary from piece to piece, making each of our tables unique; the delivery is random.
This listing may have variant(s). Please review and select the variant before making a purchase.