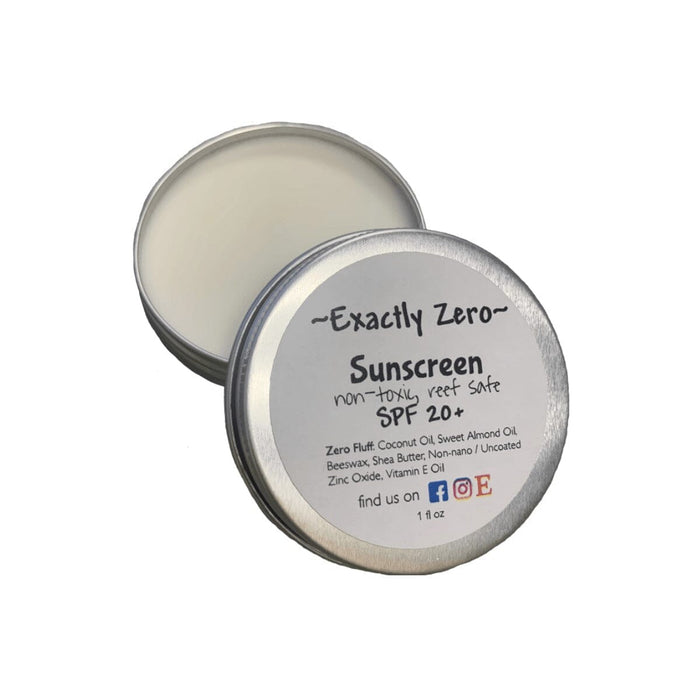 All Natural Zero Waste Sunscreen
healthier and more eco-friendly
Original price
$4.00
-
Original price
$4.00
This all-natural, effective sunscreen moisturizes your skin while protecting it from harmful UVA and UVB rays.
Non-nano, uncoated zinc oxide protects, while not entering your body. Beeswax keeps it water resistant to last longer.
Coral reef safe
Coral reef safe, no microplastics, non-toxic, and free of anything that gets between you and fun in the sun.
Save for using
Goes on white, disappears quickly. It's the perfect blend of creaminess and purity you've come to expect from Exactly Zero.
NOTE!
Our sunscreen contains no fillers, stabilizers or additives. Because of that you may notice it gets softer in warmer temperatures. Be sure to store upright to prevent any spillage, and so that you can enjoy the whole product! Please apply regularly throughout the day for best results.
Ingredients:
Coconut Oil, Almond Oil, Beeswax, Shea Butter, Zinc Oxide, Vitamin E.

Specification:
Handmade
Size: 1 oz
SPF 20 +
Comes in metal container