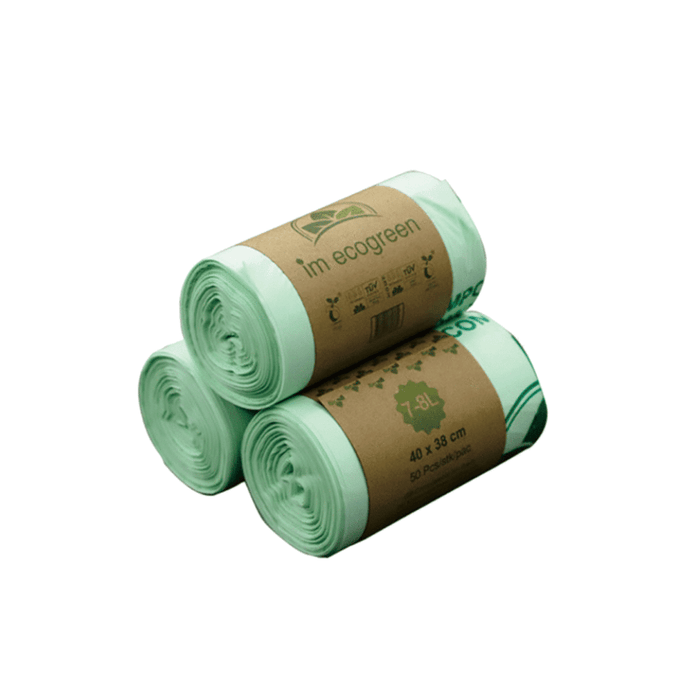 Cornstarch Waste Garbage Bags
reduce disposable waste
Original price
$8.99
-
Original price
$8.99
Even when collecting your waste you can make an environmentally conscious choice by not using waste bags made of plastic.
Use the compostable garbage bags made from corn starch.
Eco-friendly
Compostable Bags are made from corn starch and contain NO polyethylene. Bags are durable, nontoxic, easy to use and great for the environment.
Can go to compost bin
These bags have also been awarded US Biodegradable Products Institute (BPI) certification under the ASTM #6400 standard, and can be composted in municipal, industrial, and backyard facilities.
Avoid excessive heat
Store Compostable Bags in a cool, dry place and use within one year of purchase.
Features:
Unscented, non-toxic and pure.

Perfect for office, kitchen, bathroom, bedroom, living room.

Free from genetically modified raw materials.

Durable and tear resistant.

Hygienic collection of household waste.

Specification:
Content: 1 roll of 25 pieces.
Size: 8 gallons, 50 liters.
Fit 20-30 liters trash.
Dimension: 21.7"*25.6".