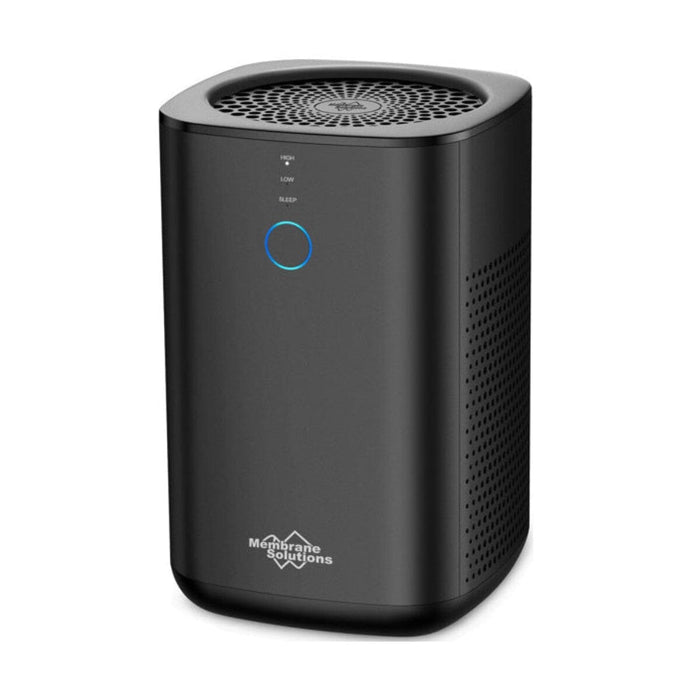 Air Purifier for Home with H13 True HEPA Filter Air Cleaners
for cleaner and healthier air
Sold out
Original price
$109.00
-
Original price
$109.00
Description:
Brand: Membrane Solutions
Model: Membrane Solutions 2J8
Dimensions: 6.7×6.7× 10.4 Inches (170 x 170 x 265 mm)
Coverage Area: 221 ft² (20 ㎡)
Noise Level: 24–38 dB
Operational Weight: 3.3 lb (1.5 kg)
Rated Voltage: 100~240 Volts AC
Fliter out: pollen/dust/dust mites/mold/pet dander/smoke/bacteria/VOCs
Scenes : bedroom, kitchen, office,home
Features:
• 【Advanced 3-in-1 TRUE HEPA Filter】HEPA air purifier with H13 True filters, 3-Stage Filtration Systems: pre-filter, true HEPA filter, an activated carbon filter. Remove at least 99.97% 0.3 microns pollutants, PM2.5 pollutants, Allergens, Smokes, Smell, Dust, VOCs, and Pet Dance, Odor, suitable for pet owners and kids
• 【Comprehensive Coverage】Advanced rapid purification to feel the difference in Small/Medium expansion area, Air purifier circulates air quickly in room up to 221ft² (20m²) in 45 minutes, keep your room, office, bedrooms clean and fresh. Without worrying about dust, pollen, pet dander, mold spores, strange odors and smoke particles, VOCS for your home, office
• 【ULTRA QUIET AIR CLEANER】Air purifier with one-key touch screen has three speed modes (sleep/low/high) for your choose. the noise level is nearly voiceless as low as 24dB, let you enjoy the quiet rest and fresher air for your living. Comes with Smart light-off function in sleep mode, there is no light to irritate your eyes and affect your sleep during your rest. Whisper Silent and Smart light-off function make you the comfort of deep sleep
• 【FILTER REPLACEMENT REMINDER】Built-in Intelligence function reminds you replace the filters, the filter element lifespan is dependent on how many hours the air purifier is utilized and which mode of operation is used. When the filter lifespan reaches 100%, 2J8 air purifier shows the red light indicator.
• 【100% OZONE FREE】100% ozone free air purifiers . Ozone and UV were the supposed "upgrade" of sanitation. But that was before the health risks about lung irritation were discovered. Some other Brands adopt to purify air could produce a kind of air pollutant-Ozone, which is especially harmful for the children and Asthma sufferers. But when you use this Ozone Free Air Purifier, you'll never occur this problem.
Specification:
Size:10.4*6.7*6.7 inch
Weight: 1.5kg
Package
Includes:
1* Air Purifier
1* Fliter
1* User Manual