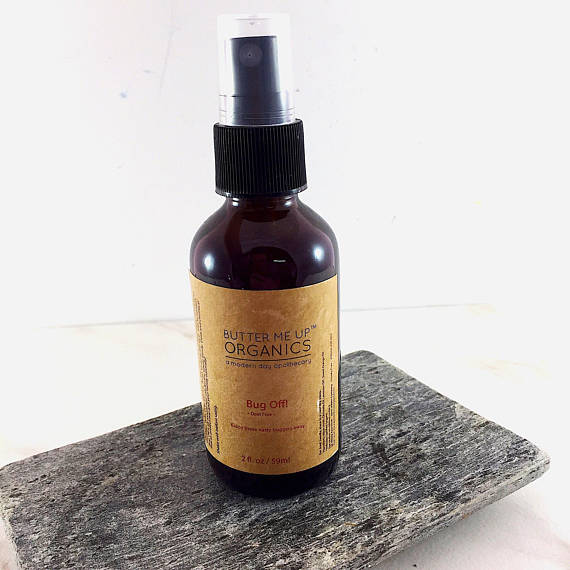 Organic Bug Spray Bug Repellant
good for people and the planet
Original price
$17.95
-
Original price
$17.95
This completely natural bug spray is perfect for those nighttime hikes in mosquito season. Made with a base of Organic Witch Hazel and essential oils, this light mist is great for kids and adults alike. This The Citronella oil keeps mosquitoes and black flies away, the organic Lavender oil keeps away black flies and head lice and the Sweet Orange oil keeps away fleas. You'll be covered from all those nasty !

Shake well before use. Spray as needed on exposed areas to keep away mosquitoes, black flies, fleas, ticks, and lice. Avoid spraying directly on the face. Use as needed. Bug Off! is all-natural and safe for the whole family. Deet and chemical-free to protect you and your family naturally!

Not recommended for children under 2.

Ingredients: Witch Hazel*, Citronella Oil*, Lavender Oil*, Sweet Orange Oil*
*Indicates Certified Organic

Other Info:

Organic

Completely cruelty-free

No sulfates, phthalates or parabens…ever

No synthetic dyes or fragrances

Completely all-natural and safe

Zero waste company

Packaging upcycled when possible

Everything is made with love <3

***This product has not been approved by the FDA though the individual ingredients have. This is not intended to replace the advice of a physician nor is it intended to treat, cure or prevent any disease.