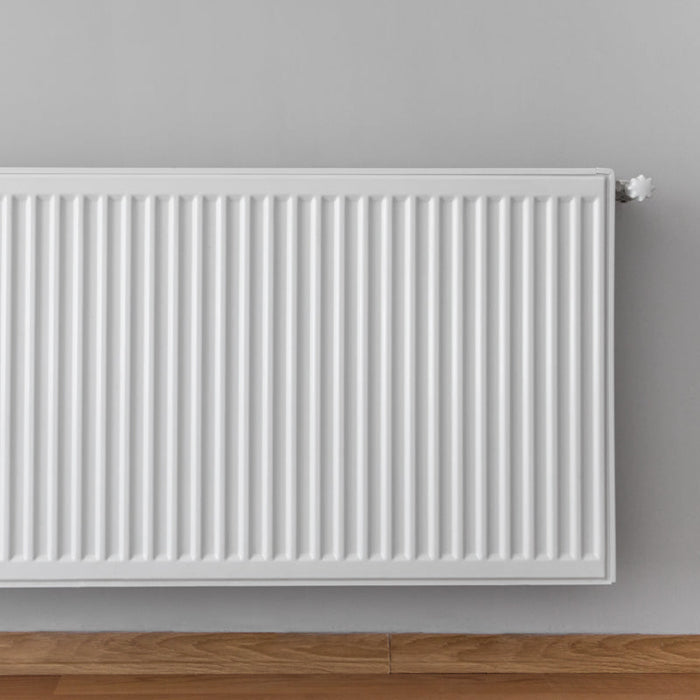 ECOS Paints - Radiator Paint
excellent, zero-VOC products for your interior and exterior projects
Original price
$9.95
-
Original price
$89.95
ECOS Paints - Radiator Paint is a low sheen, protective finish that dries to a hard, durable film. Specifically designed for the temperature extremes and fluctuations of hot water radiators. Not suitable for steam, or electric storage radiators which run at even higher temperatures and require specialized finishes.
Just like all ECOS Paints products, the Radiator Paint is Zero VOC, simple to apply, contains no odor, and is HPD third party verified. It can be applied just like any traditional paint but is water-based for easy cleanup and can be applied in any space without discomfort.
Zero VOC
Easy to apply
Fast drying
Safe for any area
No Glycol
Zero VOC pigments
Radiator Paint is a strong bonding paint that is designed for higher temperatures.
Finish:

High sheen
Water-Based:

Non-toxic, VOC-free formula provides long-lasting protection without the harsh chemicals or odors found in conventional paints
Interior / Exterior:

Interior
Recommended For:

Hot water radiators
You Need to Know:

When selecting paint for your radiator or other substrate, we recommend placing your hand on the surface for one minute. If you can withstand touching the hottest surface area for that duration, our Radiator Paint should work for your application.
Not Suitable For:

Steam or electric storage radiators, which run at even higher temperatures and require specialized finishes. Metals that are prone to rust, such as galvanized metal or cast iron, are not recommended for use with ECOS water-based products. ECOS paints should not be applied directly to metal surfaces.
Coverage:

400 sq. ft. per gallon | 100 sq. ft. per quart; 3 coats recommended
Application:

Apply with a high quality synthetic brush. See Application Instructions below for more details
Country of Manufacture: US
Sizes/Dimensions
Comes in 2oz, or Gallon Sizes
Technical Data HDP Third Party Verified,: 8260B VOCs (Liquid State GC/MS)

Safety Information: Safety Data Sheet
Application/Coverage
Coverage

400

sq. ft. per gallon
Recommended coats

2

Description
Radiator Paint is a high sheen strong bonding paint, designed specifically for the temperature changes of hot water radiators.

Not suitable for steam or electric storage radiators.
Preparation
Surfaces should be cold, clean, dry and free from rust, grease and polish residues. If in doubt clean with mild detergent and Scotchbrite® (or similar) plastic scouring pad. Rinse and dry thoroughly. All bare metal should be primed with two coats of ECOS Stainblock. NOTE: For bare cast iron or blast-cleaned radiators, ask for advice.
Application and Clean Up
Do not thin. Stir gently and thoroughly before use. Using only best quality soft paint brushes, work progressively along the radiator. Do not over-brush, layoff, or go back over painted areas. Paint only onto cold radiators - do not force-dry. Best results are normally achieved with two coats. Radiators can be put back into service only when the paint film is dry. Normally touch dry in 1-2 hours. Allow at least 8 hours between coats. Avoid temperatures below 41°F (5°C) and above 68°F (20°C). Clean equipment and brushes with water.