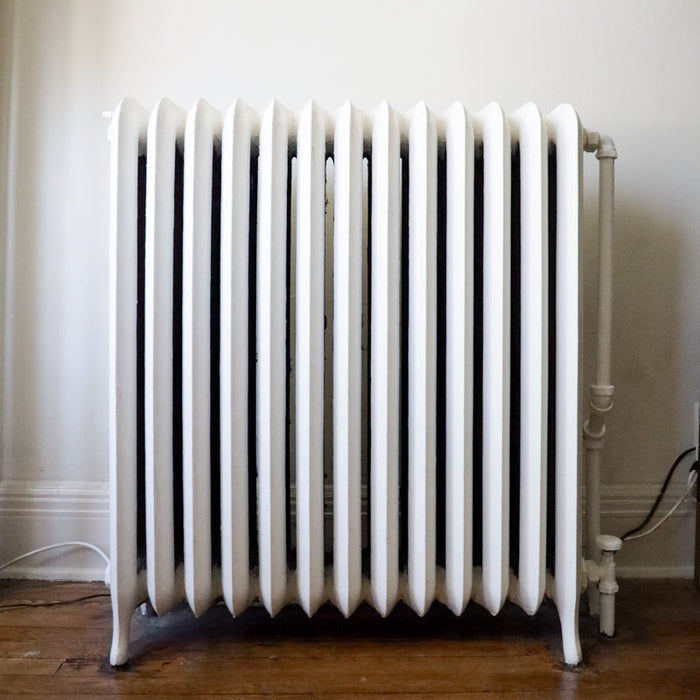 ECOS Paints - Interior Anti-Formaldehyde Radiator Paint
excellent, zero-VOC products for your interior and exterior projects
Original price
$9.95
-
Original price
$119.95
ECOS Paints - Interior Anti-Formaldehyde Radiator Paint is ideal for coating hot water radiators prior to painting. ECOS interior AFR paint absorbs VOC's, including formaldehyde, which can off-gas from conventional central heating radiators, before they escape into the air.
Enhanced VOC filtering technology
Easy to apply
Fast drying
Safe for any area
No Glycol
Zero VOC pigments
Country of Manufacture:
US
Technical Data
8260B VOCs (Liquid State GC/MS)
Safety Information
Application/Coverage
Stir gently and thoroughly before and during use. When brushing use nylon, polyester, or synthetic blending brush. Always maintain a wet edge to minimize lapping. Work progressively along with the radiator. Do not over-brush, or dry-brush, and do not a layoff. Do not go back over painted areas. Paint only onto cold radiators - do not force-dry. Radiators can be put back into service only when the paint film is dry. Normally touch dry in 1-2 hours. Allow at least 8 hours between coats. Best results are normally achieved with two medium coats.
Typical Coverage: 380-430 sq ft. /gallon